Finding the best forex broker

Trading currency pairs is a great way of making decent money online. More and more people are turning to foreign exchange market to make a fortune. However, trading currency pairs carry a higher degree of risk. Hence, it is necessary to learn the basics of foreign exchange market and find the best forex broker to make money.
So, how to find a Forex broker? Various factors must be taken into consideration while choosing a reputed broker; otherwise, you will end up without making any money in foreign exchange market. Since there are numerous brokers online, finding a right person can be a tedious and time-consuming job.
Visit online review sites
Most of the people who trade currency pairs post their comments and views about Forex brokers. These reviews are very useful in picking the right man for your trading requirements. Browse through the review site to choose top three brokers who have maximum positive reviews.
Contacting
Contact them over the phone as well as via email to find out their customer support. Enquire about their success rate and their experience. Never choose a broker who is new in the market. Instead, choose a person who has years of experience in the market with a success rate and satisfied testimonials. It is very important for making a successful trading career.
Ask about their fees and spreads
Look for brokers who charge low fees as high fees may take away a major portion of your income. Check out the spreads. If the spreads are higher, you will end up making no money. It is particularly true for beginner traders who are new in the currency trading market. Since the price movements in Forex market is in small quantity, it is preferable to have low spreads as high spreads absorb most of the profits of your trade.
Enquire about the swap and other fees
Many brokers charge higher swaps which turn out to be costly if you hold the trading position for a long time. Hence, look for low swap and low commission. Make sure that the broker with whom you are dealing is registered with relevant authorities and carry necessary license.
Check out the trading platform for trading currency pairs
An ideal trading syste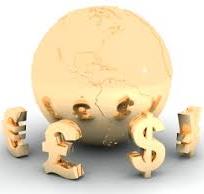 m must feature all necessary things like market news, the current price movement of different currency pairs, market indicators. In addition to this, the trading system must also allow quick execution of different types of orders like pending order, stop loss order, take profit order, instant execution order, etc. All these things are necessary for taking trading positions by market parameters.
The best forex broker is those who charge low fees, has low spreads, provide better customer support and answer all queries posted by traders quickly in a satisfactory manner. The right choice of a broker can make a major difference between success and failure in trading currency pairs. Therefore, take the time to choose the best Forex broker who has a very good reputation in the market with years of experience and has a better success rate.