Guide To Fixing Your Credit

Credit impacts all facets of a person's life from buying a home or car to how much you pay for insurance. Your credit report can also affect your ability to get a cell phone or rent an apartment. Therefore, if you have bad credit, you are probably feeling a bit discriminated against.
Do not despair. Most consumers with poor credit can fix their credit report without too much effort, on their own, or with the help of a credit repair company and in a relatively short amount of time. For more click creditrepair.com reviews. These five simple tips for fixing your credit should quickly return your credit scores to a proper level.
Fixing Credit
Get a Copy of Your Credit Report
The first step to credit repair is to get a copy of your credit report. This can be done at very low cost and will give you a clear picture of your current situation. When you request your credit information you should make sure to get reports from all three of the major credit bureaus (Equifax, Experian, and Transunion). It is verycommon for these credit reports to differ and one or more might even have inaccurate information.
Pay Your Bills On Time
Nothing is more important to a good credit score than paying your creditors on time. If you haven't been able to do that in the past, you need to find a way to start and build a consistent record of paying your bills. If your current debt is unmanageable at your current income, then you should contact your creditors immediately. If you are out of work or your income has changed significantly then creditors may often work out in a more reasonable repayment plan. However, failing to pay in time will only continue damaging your credit.
Reduce Your Debts
Whenever possible you should attempt to pay down your debt. Reducing your debt to available credit is another significant consideration in the overall credit score. The less debt you have, which increases your available credit the better. So anytime you have a little extra in a month save a little and pay down your debt.
Settle Any Collection Accounts
If you have an outstanding collections account, do not go into hiding. Contact your creditors and resolve the account. If necessary, enlist the help of legal counsel and attempt to reach a mutual settlement agreement with the collections agency or creditor.
Open a New Credit Account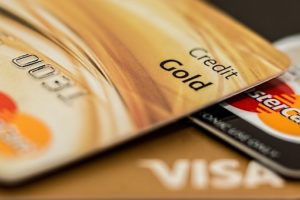 This sounds like an odd step if we are trying to reduce our debt. However, recall that I said available credit and payment history are integral parts of your credit score. Therefore, if you have had to close credit accounts you may need to open a new one to get some recent credit history to improve your FICO score.
Fixing and maintaining your credit is a central part of good personal finance. Take these simple steps to patch up your credit and then carefully monitor your credit to keep it in tip-top shape