Paying Bills On Time

Bills are a part of our day to day life ranging from house rent to electric water bills and even loans. Failure to update your bills means you are at a risk of getting your account frozen or even getting sued for delayed payment. This adversely may affect your finances. To avoid this, you need to know reasons for being up to date.
Reasons to pay your bills on time
Credit score drop
The grace period offered by lenders may be as short as a week or two. After this grace period, your lender may file a report of your account to credit bureaus. When a creditor does so, it puts your credit score in jeopardy. This can be a stumbling block for your future financing. Besides this, it may reduce chances of you getting a good interest on your future loaning and accounts.
No value purchase
Most companies charge late payment fee for paying your bills late. This means the company earns money from you for which you get no value in return. Other creditors may even involve additional finance charges, charged ads a percentage of the balance you owe on the account. Late payments of your bills thus mean that you pay enough money in from finance charges and late fees that could pay you entire bill.
Account benefits loss
Some accounts have benefits attached them like cash-back bonuses and rebates. Some creditors withdraw these benefits when you fail to make your payments in time. You are at a risk of losing important and valuable services.
Rising interest rates
Some lenders have clauses in the contract allowing them to increase interest rates should your make a late payment. Other lenders may forgive a few times but repeated late payment will force the lender to hike the interest rates. This implies you will pay more above the life of the loan or account.
Aggressive internal collectors
Paying your bills late may land you in the hands of internal collectors. These firms are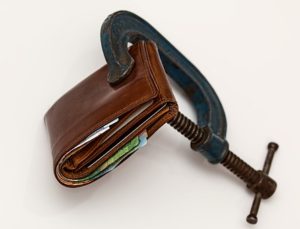 aggressive and may call you several times in a day to give you pressure for the payment. You may be tempted to get even another loan to appease the collector which is detrimental to you.
Bills are inevitable to everyone. In one way or another, you can find yourself in this situation. Work quickly to solve such situations to reduce the negative impact of late payment on your finances. Also, budget to pay your bills on time to prevent such scenarios from arising.